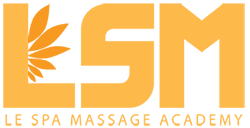 With 20 years of experience and knowledge we are confident our massages and courses are the best in the business! Whether you want to learn the healing art of massage therapy in one of our comprehensive courses or simply bliss out with one of our wide range of massage treatments, Le Spa Massage Academy has got you covered.
Bliss out & rejuvenate
We are masters of relaxation!
Le Spa Massages
From deep tissue and remedial massage to Lomi Lomi hot stone massage our massages will leave you relaxed, rejuvenated and knot free!
We teach Massage!
Benefit from over 20 years experience
Massage courses
Le Spa Massage Academy provides the best massage courses in the South-East. Our students learn an in- depth knowledge on a range of massage techniques using Western and Eastern knowledge.
Get your glow back!
With our beauty treatments!
Beauty Treatments
We offer a comprehensive list of beauty treatments from mini facials, for those on the go, to skin rejuvenation treatments to leave you glowing from the inside out!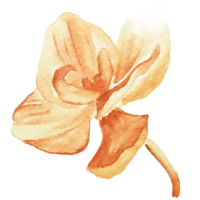 Our Massages....
Whether you need a deep tissue, remedial massage to work on areas of tension or want to fully relax and unwind Le Spa Massage Academy has the perfect massage treatment for you.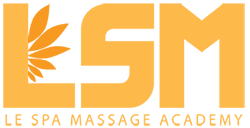 Dustin Eddy
I recently completed the Lomi Lomi Hot Stone course at Le Spa Massage Academy, and I couldn't be happier with the experience. The course was well structured and informative, Kim was friendly, knowledgeable, and supportive throught. I would highly recommend La Spa Massage Academy to anyone looking to learn more about massage therapy or what new skills for their practice. The course was top notch, and I can't wait to put my new skills into practice. Thank you for the wonderful experience. I will be booking in for another course shortly.
Jeremy Olman
Le Spa Massage is my number one spot to go to when ever the body is full of aches and pains. Highly recommend coming here for a deep tissue massage. Also don't pass on the ginger tea! It's delicious ????
Elizabeth Beale
I just completed the whole body massage course with Kim and am thrilled with the course. Kim is very knowledgeable and open with not only teaching, but also starting up a small business. The two days were fun and informative, focusing on practicing rather than just theory. I am looking forward to completing more training with Kim!
Hailes Family
I attended the 2 day Le Signature Whole Body Massage course last weekend. Kim is very humorous in her delivery and demonstrated fantastic knowledge and experience across the 2 days. Her ability to provide helpful, easy to apply massage technique demonstrations along with her ease of connection with everyone in the room and story telling made the course easy to follow and interact with. Thanks Kim. It's easy to see why you are successful at what you are doing xx
Lucas & Ainslee Wallace-Jackson
<div class="jxjCjc"> <div class="gQfZge"> <div class="BgXiYe"> <div> <div class="Jtu6Td"><span tabindex="-1" data-expandable-section="">Always an amazing service with Kim and the team! So many different services to choose from and they provide good knowledge and advice in the sessions. Will keep coming back!</span></div> <div class="hTt9T"></div> </div> </div> </div> </div> <div class="GmO6pf"></div>
Peter Tang
Had a an amazing experience at LSMA. Dropped in during my break and was lucky to have Kim perform several styles of massages during the 60min session. Will be pre-booking another session when I visit QLD again. Thank you
Amy Stevens
I highly recommend Le Spa Massage Academy for both training and massage quality. The moment you enter, you can feel the shift in energy, and you know you are in a healing space. Kim, the instructor, is very knowledgeable, encouraging and has magic hands! Kim ensures you have fun while you're learning and feel confident and comfortable by the time you finish. The other staff members are welcoming, professional, supportive and knowledgeable in their field. Even with a 7hr drive to get here, I will definitely be back for further training!!! I feel blessed to have discovered this gem and it's beautiful owner ?
Bernadette Fryer
Le Spa never disappoints! The most absolutely amazing massage each and every time. Highly trained and experienced massage therapists who can always find any tight spots and use a mix of incredible techniques. The spa is welcoming, relaxing and beautiful. Highly recommend! ??
Elle Castro Bringas
Absolutely wonderful full remedial massage. I highly recommend Kim and her team. They provide a whole new experience in comfort and relaxation, as well as focusing in the areas I really needed. I have also completed a training course with Kim and she is very informative in both knowledge and practical application. Kim is warm and provides exceptional professional training.
Hun Choi
As a person spending most of my time Infront of a computer, I developed a lower body mobility of a Lego block. Furthermore, Climbing and running without stretching properly got my body aching in practically everywhere, mainly near the areas of the knee and the elbow. Instead of being less lazy, I opted for finding a quick fix, which led me to trying out a bunch of different places over the years. They were mostly exactly what I was searching for, a quick fix masking the aches only having to return to said places within a few weeks. Enter LSM, where it is clear as day that staff wants more for you than a quick fix. The professionalism that the staff at LSM bring to the table (no pun intended) is unmatched. They quickly analysed the potential reasons as to why I have been experiencing pain in certain areas of my body and shared me their treasure trove of knowledge on simple everyday habit changes I could incorporate to get a lot of benefit out of. I am fighting the urge to cross my legs or overextend my forearms as I am writing this review. They noticed a small mark on my wrist from wearing Fitbit too tightly and recommended me otherwise as it may hinder circulation to my hand. This is when I understood that these guys truly care and will not brush off anything with eagle-eye attention to detail. I was given 3 pages worth of stretch routine at the end, and I almost feel obliged to do them with the amount of care I've received today. At the end of the day, nothing can bulletproof anyone for good, and I must bring myself to change my lifestyle habits. I believe seeing the staff at LSM have put me on a path of less pain. If you got areas of your body that is bothering you, I recommend you to give LSM a visit. Your body will thank you for it.
Mieke Lally
If you're looking for a beauty or massage treatment or training in Brisbane; this is the place! The massage and beauty therapists here are so skilled and put in so much care. The owner Kim is the kindest person you'll ever meet and is the best teacher I've ever experienced too! Amazing attention to detail and genuinely passionate about sharing her skills and knowledge. The group courses are engaging and enjoyable to learn new massage/beauty skills and she even offers one on one training which is worth every dollar! So grateful to Kim and the team at Le Spa Massage 🙂

Phuong Connolly
Whole Body Massage Course Student
Attention to detail, ridiculously passionate, and talented is the phrase that comes to mind when I think about Kim. I have had the wonderful pleasure of attending the Le Signature Whole Body Massage Course at Le Spa Massage Academy. I was particularly impressed by Kim's ability to effortlessly involve everybody in a fun filled environment. These skills seem to come naturally to Kim allowing the group dynamics to flow effortlessly. No matter what part of the body you might be massaging or is being massaged by you, you will never have an awkward moment with Kim. Kim, thank you for such a wonderful fun filled weekend. I highly recommend Kim's courses. Well worth the investment. It will leave you wanting to come back for more. The information you gain is priceless!
Tracey W
First time visitor and first experience of a 4-hand massage – both were amazing!! Their "Le Signature 4-Hand package" may have ruined me having only 1 massage therapist at a time ever again! The spa is easy to find, parking onsite, cup of tea on arrival and departure, quick check in process, it's very calm and welcoming! Graeson and Rose were fabulous together and I have no doubt they'd be amazing on their own! It's the weirdest sensation to get used to 2 therapists at first (I obviously need more practice!) but it quickly it feels super decadent and it was a wonderful experience all round! I easily booked online and spoke with Kim on the phone before and after – she's very warm and provided a wonderful customer experience! Thanks team! I can't wait to come back for more pampering!

Brendon Boss
Whether you have an acute muscular issue or are just in need of an excellent massage, I can't recommend Kim highly enough. A welcoming friendly and professional atmosphere, fantastic therapy and probably the best ginger and lemon tea you will ever drink.
Tanya Gegina
Trainee
I attended Le Signature Whole Body Massage course last weekend and ... honestly, I don't have enough words to describe my feelings. It is just like to try to describe God, you can't touch or smell or see it with your physical senses but you definitely can experience it. And that what I experienced during this course - a flow of divine energy full of enthusiasm, co-passion, creativity, joy and unconditional support. Kim and her wonderful team made all of us (8 students) feel very welcome, very special and very talented. Everything was so perfect : class room setting , information relevant to this type of massage and the way we practiced. Kim is so passionate about what she is doing that anyone can benefit just from being next to her. I did learn much about this type of massage and I appreciate the opportunity that Kim offers to all her students to have more practice at her Academy. I would most definitely recommend her and her incredible staff to everyone who seeks deeper and more enjoyable body, mind and soul connection. Blessings and a lot of love, Tatyana Gegina
Thuy Hang Trieu
If you love massage, if you would like to be a therapist or planning to set up your own clinic... I highly recommend you come to Le Spa Academy, you will get a lot more than you expected. The teacher is not only teach you about technique but also about feeling, build up connection between the therapist and clients, build up your love with what are you doing and carrying and specially in my opinion her sweetness made me feel so great, even the class was finished she still keep supporting students on their journey. I'm very much appreciated that. I'm proud to be your student Kim. Thuy Hang Trieu

Roxy Roger – Le Spa's Student
Kim goes above and beyond in sharing her wealth of knowledge to her students and one can see how passionate she is and she's the gift that keeps on giving!! Highly highly recommended! The whole experience is simply amazing! So professional from start and even after the course is over!

Hugh Builder
It was an amazing experience for four hands massage at Le Spa. I quite very impressed with the very professional but cozy settings of the clinic. The receptionist was extremely welcoming, the therapists was definitely very experienced. Ginger tea was also a great way to wrap up the session. Generally extremely relaxing and can't be happier. Would highly recommend anyone who love massages.

Sophie Woods
Kim gives the best massages ever - she really listens to what you want and you walk out feeling like a cloud after! With 20 years experience up her sleeve, she really knows how to get rid of the knots using a variety of techniques. I always feel so much better and more relaxed after! The Le Spa Massage rooms are so clean and well presented. She is also an excellent trainer - I studied the Swedish Massage Course with her in February. She made the learning experience enjoyable with her jokes and went over everything thoroughly.
Kim Phan
I love Le Spa Massage Academy. Kim Le is an excellent trainer with over 20 years experience in the massage industry. Her knowledge is beyond words and her love of helping her students and clients is incredible. Her energetic and passionate self never fails to brighten your day.

Ryan Nguyen
Thank you very much Kim, What Kim taught was more than techniques but also how to perform massage from your heart so the positive energy flows from your hands through to the customer... Kim listens to every student's needs and would go over and beyond to make sure each and every of her students does well in the course. I got much more than what I paid for finishing this course I highly recommend Le Spa Massage Academy to everyone who interesting in a massage. Once again, thank you very much for everything.
Lorraine Hills
Trainee
Would like to highly recommend Le Spa Massage . I have just completed the 2 day Whole Body Relaxation Course and it was amazing. Kim the owner & teacher is wonderful .

David Butler
Trainee
Kim is incredibly experienced in massage therapy and possesses a wealth of information that she is eager to share. I enjoyed Kim's enthusiasm throughout the workshop and would encourage people keen to learn the art of massage to participate in one of her workshops.
Imrana Mir
Trainee
Do you know why am I so excited and happy today? ? I just completed a massage course with the hilarious and talented Kim. I had been thinking of doing a massage course for a long time now and the beautiful instructor made an intensive course so much more affordable and fun to learn. I am so grateful. Now I can work for myself instead of waiting for a call for work or sitting idle at home on School Holidays, thanks to Kim Le Robertson. (From Facebook review).
Naly Naly
Post office Staff
I studied with Kim, the massage course is amazing, Kim is excellent and enthusiastic with massage. I like the course so much. I think it opens for me an opportunity to work in massage industry. Kim also taught me a lot of lessons about massage as well as her experience. Kim and her massage school is wonderful!!!
Anthony Smith
Apps Developer
Being a new apprentice to learn skills of Whole Body Massage, I was so happy when I met Kim. She was so patient and instructive, and put me at ease straight away. In her lessons she practically showed me, several times how to do things, and I practiced until I got them right, moreover, she was very enthusiastic to guide me thorough the more complicated skills on massage. I will highly recommend her and LE SPA MASSAGE ACADEMY to anyone else, because right after the course I can try massage for my friends and my skills are appreciated. Thank you very much! (From Google Review)
Sunshine Biskaps
Personal training at SunshineJennifer, LLC
Hi, my name is Sunshine Biskaps and I normally do not write reviews. However, this massage class had far exceeded my expectations that I felt compelled to write a review to recommend it to anyone who is interested in learning proper techniques of massage. P.S. I've taken another massage class in Bali before and this one rates much better!!!! If you have any questions, feel free to contact me directly. Remember, health is wealth! (Read more review on Le Spa Massage Academy Facebook Fanpage)

Jasmine Khamkhong
Work at ธุระกิจส่วนตัว
ขอให้ ห้า ดาว เลยค่ะกับ การสอนของ Le spa Massage Acadamy คุณ Kim เป็น ครูที่มี อารมณ์ ดี มากๆ บรรยากาศในห้องเรียน ไม่เคลียดเพื่อนร่วมคลาสทุกๆคนเป้นมิตร ถ้าใครมองหาที่เรียนนวดและใด้ใบประกาศที่ถูกต้องตามกฏหมาย ออส ใครจะเอาไปสมัคงานหรือเปิดร้านไม่ต้องกลับไปเรียนที่ไทยเพราะเสียค่าใช้จ่ายและเวลาป้าขอแนะนำให้มาที่นี้ มีหลายคลาสให้ลงเรียน ติดต่อคุยกับคุณKim หรือโทรสอบถามรายล่ะเอียดกันก่อนค่อยตัดสินใจ แต่คือป้ามาแล้ว ประทับใจมากๆ และคงจะกลับมาเรียนเพิ่มเติมอีก อย่างแน่นอนค่ะ

Mi Lan Le
Student
Chị Kim dạy rất tận tâm và giỏi chuyên môn. Ước gì em biết lớp học sớm hơn. Em cảm ơn chị Kim đã dành thêm thời gian để hướng dẫn chi tiết hơn và giới thiệu việc cho tụi em. Chúc chị thành công và hạnh phúc nhé!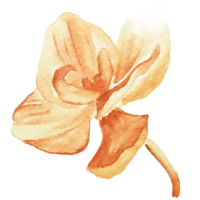 Our Massage school....
From short two-day courses to enable you to treat a loved one with a professional massage treatment to a Diploma of Remedial Massage which allows you to practice as a qualified Massage therapist, Le Spa massage Academy offers it all!
Meet Kim...
With over 20 years of working in the massage industry, Kim offers a unique blend of remedial massage and 5-star spa experiences. Her style delicately combines Western anatomy and physiology knowledge with Eastern benefits. Come to Kim for a massage that beautifully applies a mixture of deep breathing, aromatherapy, along with complementing touch and other external senses of sight, sound, smell, and taste.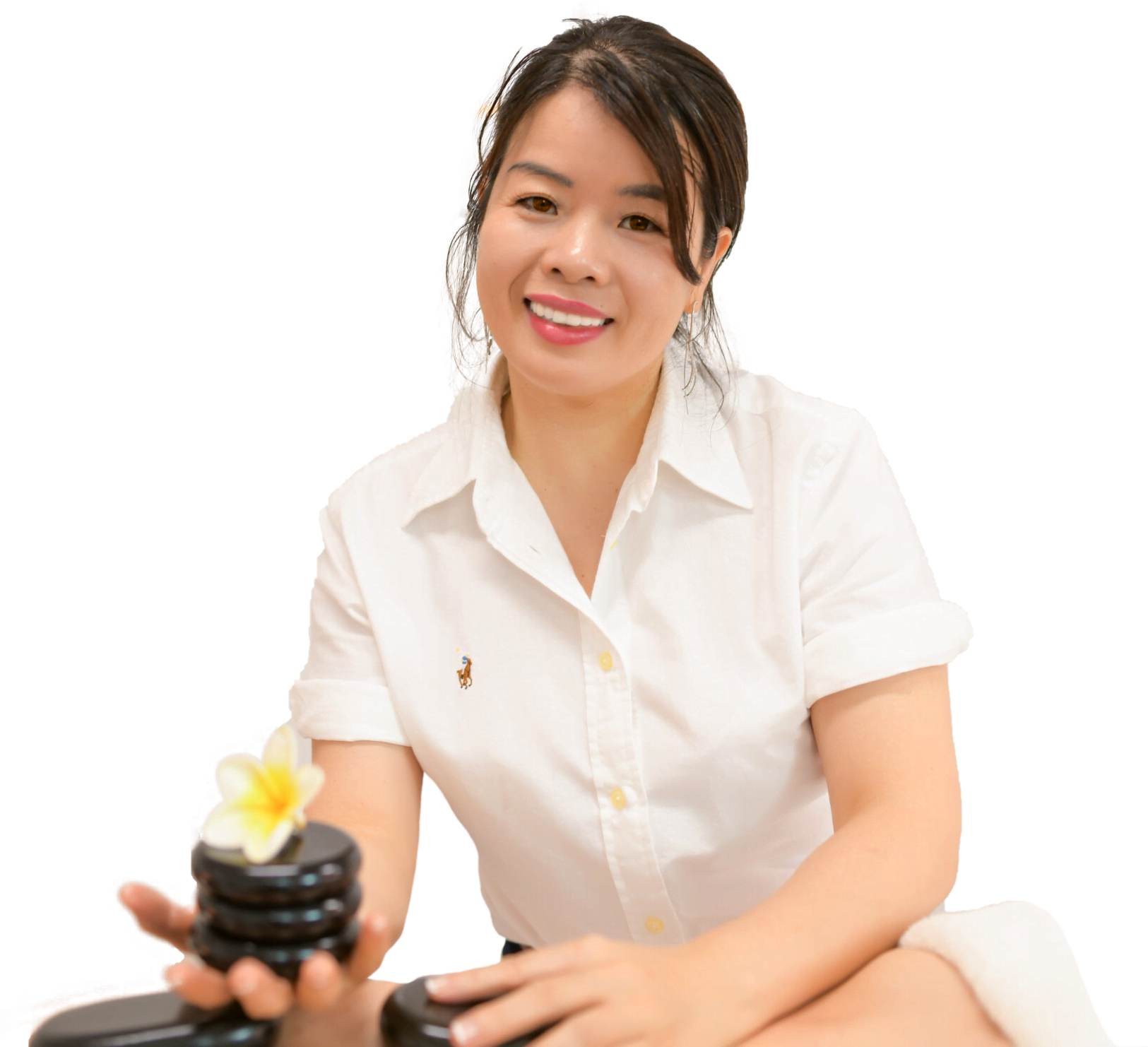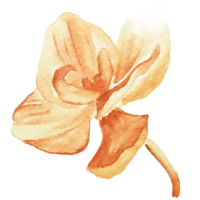 Le Spa Beauty Treatments...
Get your skin glowing with one of our divine facials, shed away signs of stress with our minimally invasive skin procedures or fix common issues such as acne and scarring. We offer a range of beauty treatments to suit your needs and skin type!