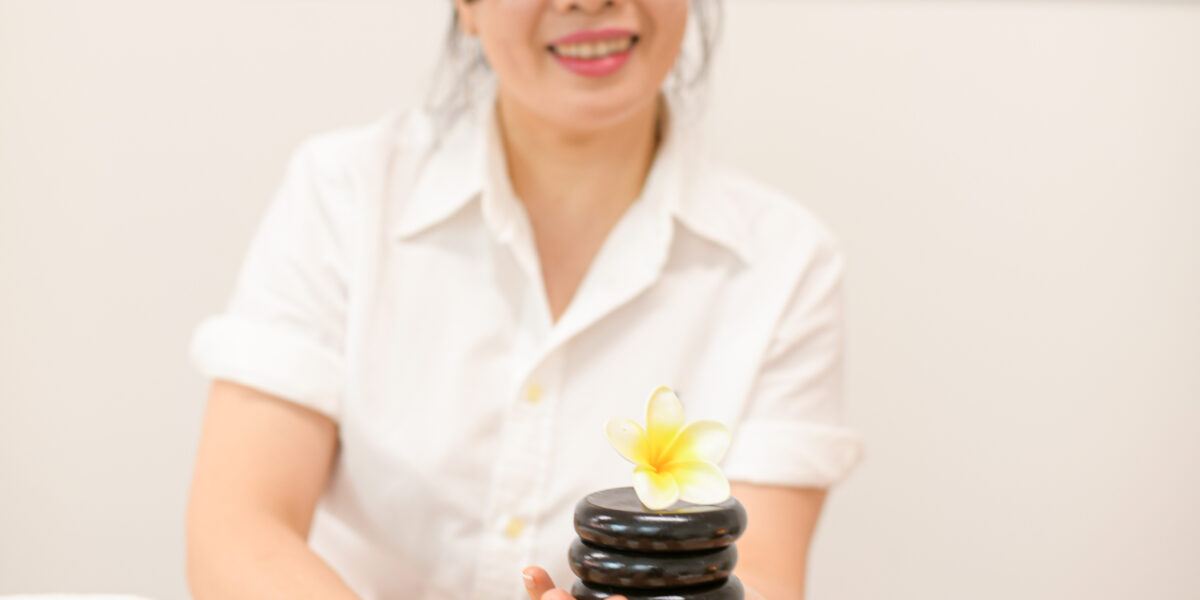 WHAT IS LOMI LOMI ?
Lomi Lomi is a word in the Hawaiian and Samoan languages. Lomi means "to knead, to rub, or soothe; to work in and out, as the paws of a contented cat. It may also mean "to take and turn, to shift" as in "the sacred shift within you that is inspired by the healing kahuna."
This is unique healing massage derived from the ancient Polynesians and more specifically the master healer of Hawaii. The massage is given in fluid, rhythmic motion using the forearms as well as hands. Some described this as feeling like gentle waves moving over the body.
Another feature is that different parts of the body may be massage at the same time. This assists the recipient in feeling totally relaxing as it is impossible or at least extremely difficult for the brain to focus on the two different areas at once. By not working on area in isolation, a deep sense of balance and harmony is achieved. The treatment can be done by one person or by two or more people working together. Having two people massaging tends to send the recipient into a higher state of relaxation.
WHAT IS HOT STONE MASSAGE THERAPY?
Stone therapy goes beyond the realms of traditional massage by transmitting and neutralising energy, removing blockages, dissolving stress and balancing the body to create a feeling of total well-being.
Hot stone massage therapy combines the human touch with heated basalt lava stones to relieve muscle tension, restore balance and melt away stress.
WHAT IS LE SIGNATURE LOMI LOMI HOT STONE THERAPY COURSE?
In this course you will learn Lomi Lomi massage technique with Hot Stones, that combines the best of the ancient art of massage.
You will learn how to use the hot volcanic stones and how to perform a beneficial, anti-stress, full body massage.
This is a genuine shock treatment for stress, anxiety, insomnia and turn on the muscle comforting.
WHAT IS THE BENEFITS OF HOT STONE THERAPY?
Helps relieve muscle tension and pain
Reduces stress and anxiety
Promotes sleep
Boost immunity
Encourages blood circulation and energy flow
Releases toxins and assists body in self-healing
Aids in faster injury recoveries
COURSE RECOGNITION
The Lomi Lomi Hot Stone Course is designed to equip you with both theoretical and practical skills enabling you to work as a professional therapist in Lomi Lomi Hot Stone Therapy. The course is approved by Massage Association of Australia (MAA) and recognised by the International Institute for Complementary Therapists (IICT), of which Le Spa Massage Academy is a Platinum Training Provider. Once you have graduated with your Professional Certificate in Lomi Lomi Hot Stone Therapy, you are eligible to join IICT and gain professional membership which offers members with various advantages.
DELIVERABLES
LOMI LOMI HOT STONE MASSAGE THERAPY
WHAT IS LOMI LOMI ?
WHAT IS HOT STONE MASSAGE THERAPY?
HOW HOT STONE THERAPY WORKS?
SHORT HISTORY OF HOT STONE THERAPY
MAIN TYPES AND CHARACTERISTICS OF STONES
TYPES OF STONES USED FOR STONE MASSAGE
ADVANTAGES OF USING HOT STONES
MAIN BENEFITS OF HOT STONES
CONTRA-INDICATIONS
ENDANGERMENT SITES WHERE HOT STONES CANNOT BE USED
CONSULTATION & ASSESSMENT OF THE CLIENT
CARING FOR THE STONES
HOW TO HEAT THE HOT STONES
SETTING UP ROOM
STONE THERAPY TRATMENT
CRITERIA TO HELP SELECT MASSAGE STONES
STEP BY STEP OF LE SIGNATURE
LOMI LOMI HOT STONE THERAPY
PRONE POSTION (Face Down)
BACK MASSAGE
ARM
FRONT OF THE LEG
SHOULDER, NECK, SCALP AND FACE MASSAGE .
LE SIGNATURE LOMI LOMI HOT STONE MASSAGE COURSE INCLUDES:
Prone (face down)
Back Massage (trapezius, rhomboid, latissimus dorsi, erector, and QL)
Buttock (gluteal muscles)
Neck (scapular, trapezius & suboccipital muscles)
Back of the leg (foot, achilles tendon, gastrocnemius, soleus & back of the thigh)
Scalp Massage
Supine (face up)
Arms
Front of the legs
Abdomen
Shoulder and Neck
Face and Scalp
WHAT CAN I EXPECT FROM HOT STONE THERAPY ?
During hot stone therapy, the heated stones will be placed on the specific parts of body, particularly along your spine, stomach, chest, face, palms, on your feet and toes.
The massage therapist will hold the heated stone to massage your body combine with Le Signature Lomi Lomi Massage techniques. The heat of stones allow therapist to access to deeper muscle layers which can relax muscle quicker, more effective than standard massage.
The combination between hot stone and Le Signature Lomi Lomi Massage techniques which including Western and Eastern techniques will release knots or tension deep in the muscle.
Hot stone when incorporate with massage will help melt away your tension and stresses.
Also, you should leave the session feeling revived, energized, relaxed and supported
WHY SHOULD YOU CHOOSE HOT STONE THERAPY COURSE IN LE SPA MASSAGE ACADEMY?
We combine the Hawaiian lomi lomi techniques with hot stone
100% Hand-on practical course
Free Reviews at Anytime
This is a great skill for therapists to learn as it is popular with clients and very low impact for therapists to perform.
You Can Start you business after completion immediately
100% Satisfactory Rate / 5 Stars recommendation
Access to Ongoing Professional Support
Approved by International Institute for Complementary Therapists (IICT)
=> This combination have made hot stone therapy become one of the most requested massage treatments in spas and clinics
ENTRY LEVEL:
Students with basic knowledge of relaxation massage.
Professional or amateur massage therapists who want to expand their training
DURATION
1-day / 2-day
Time: 9am-5pm
WHAT TO BRING
3 large-sized towels and 2 small-sized towels
Your lunch
Tea and coffee will be provided throughout the course
WHAT TO WEAR
Comfy outfits and short nails
COURSE FEE
1-day training: $360
2-day training: $560 (Please contact us if you want to enrol for 2-day course)
LOCATION
08/31 Black Street, Milton, Queensland, 4064
Contact 0448 932 465 / (07) 3368 3362
Click here to get to Le Spa Massage Academy.