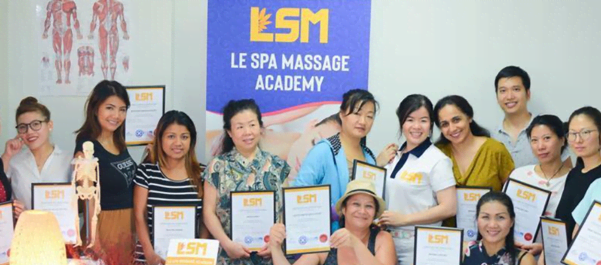 1/ Immediate job opportunities
If you are looking to start a new career, then massage therapy is an affordable way to begin your journey. You don't need to spend 3 to 4 years studying in a course that may not guarantee employment after graduation. An over-the-weekend course can provide the initial training that prepares you for the real world and to be able to start a career as a massage therapist.
Massage therapy schools like Le Spa Massage Academy offer hands-on training. Students study the theories of musculature and anatomy followed by practical massage techniques. Le Spa Massage Academy continues to assist graduates, so they have enough practical experience to work at spas, clinics, or even out of their own homes.
Le Spa Massage Course List:
Certificate in Le Signature Whole Body Massage
Continuing Professional Education (CPE) in Traditional Thai Massage
Certificate in Natural Facial
Continuing Professional Education (CPE) in Cupping Therapy
Certificate in Deep Tissue Massage
Certificate in Sport Massage
Le Spa Massage Milton, Brisbane