WHAT IS SCIATICA PAIN?
Sciatica is associated with the pain felt along the sciatic nerve which is the longest and largest nerve in our body. Sciatic nerve arises in the lower spine and goes to the lower back through the hip, buttock, and leg where it divides into two branches at the knee. Sciatica can lead to pain in the legs, the back and deep in the buttock which can be accompanied by tingling/numbness and even muscular weakness in the leg.
WHAT ARE THE COMMON SCIATICA SYMPTOMS?
Sciatica happens as a result of an entrapped nerve in the pelvis or buttock, or neurological problems in the back. The pain can be intense in the buttock down the back of the leg that occurs during sitting, sneezing, coughing or in the toilet. This can come with lower back pain, tingling, pins and needles, numbness/weakness in the legs.
WHAT CAUSES SCIATICA?
There are different factors causing Sciatica, including:
Injury or trauma
Bone spurs
Narrow spinal canal
Age-related
Occupations (those that requires heavy lifting or twisting the spine)
Prolonged sitting
WHICH TREATMENTS ARE RECOMMENDED TO REDUCE SCIATICA?
The choice of sciatica therapy depends on the length and severity of the conditions. Some recommended treatments are:
Resting
Physical therapy
Lifestyle changes
Lowering weights
Stretching
WHAT IS THE BENEFIT OF MASSAGE FOR SCIATICA?
Relaxing tight muscle
Relieve muscle tension
Enhancing blood circulation
Release endorphins
Reduce stress
Massage therapy can apply more pressure on nerves including sciatic nerve when your affected muscle is tense. The massage technique may help soothing muscle and reduce pressure on affected area. Also massage therapy stimulate pressure receptors in your brain in order to relieve pain by releasing endorphins
WHAT TYPE OF TREATMENT LE SPA MASSAGE TREAT SCIATICA?
When the clients book treatment of sciatica, the massage therapist can help to identify their goal. And then based on that, the therapist can introduce you with specific treatment for your own issues.
The common treatment for sciatica:
Deep tissue massage: apply slow stroke and deep pressure to release tension from your muscles and connective tissue

Le Signature Swedish massage: also help to release tension and promote relaxation. Specifically, Swedish technique can increase level of endorphins

In Le Spa Massage, you can experience amazing combination between Deep tissue massage / Swedish massage with myofascial cupping therapy/ dry needling/ hot stone therapy. With our treatment, we provide all the best experience to reduce tension, pain, stiffness and promote relaxation.
WHAT SHOULD BE AVOIDED IF I HAVE SCIATICA?
Heavy lifting
Prolonged sitting
Awkward postures
LOCATION
08/31 Black Street, Milton, Queensland, 4064
Click here to get to Le Spa Massage Academy.
| | | | | |
| --- | --- | --- | --- | --- |
| 30 minutes | 45 minutes | 60 minutes | 90 minutes | 120 minutes |
| $65 | $85 | $99 | $145 | $185 |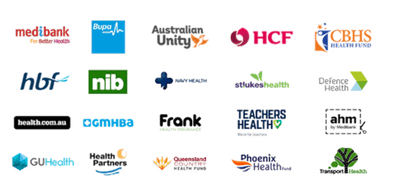 REFERENCES
Sciatica n.d., Physiopedia, viewed 23 Oct 2019, <https://physio-pedia.com/Sciatica>
Tonic Health Media Pty Ltd 2018, Sciatica: symptoms, causes and diagnosis, viewed 23 Oct 2019, <https://www.mydr.com.au/sports-fitness/sciatica-symptoms-causes-and-diagnosis>
Health Direct 2018, Sciatica, Australian Government Department of Health, viewed 23 Oct 2019, <https://www.healthdirect.gov.au/sciatica>