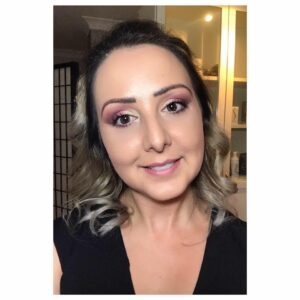 Please meet our new Master Educator in Beauty & Skin, Carla Loura.
Carla entered in this ever-evolving industry of Beauty with one thing in mind and its empowering her students in their Beauty journey.
With over 20 years' experience, Carla has a profound knowledge in the Beauty Industry, her passion is everything beauty and skin. Carla holds a Diploma of Beauty Therapy, TAE and her knowledge extends with international qualifications, mastering in Cosmetic Tattooing just to name a few of many.
Carla's training philosophy is, having the right training and education is the key to anyone's future, but having right fundamental tools and the right training experiences, it will equal success.
Carla helps students achieve their goals, fulfil their dreams, and guide them in building a business for themselves. It's a great gift to being able to deliver the ultimate and professional training. Carla caters for all students' individual needs, learning abilities and prepares tailored courses to suit everyone.
By providing practical hands on training, students learn the exceptional skills needed to provide better services, upskilling or learning from the very beginning.
Carla's focus is training but also is still hands on providing specialised skincare services.
To book into one of Carla's Featured Certificate Courses, send through your enquiry now
Fundamentals in Facials & Skincare
Skin Peels
Mirconeedling
Dermaplaning
BB Glow
Microdermabraiosn
Hydrodermabrasion
Advanced Facials
Oxygen, Ultrasound & RF Skin Tightening
Facial High Frequency
Ice Globe + Crystal Stone Facial Course
Lash & Brow Lamination
Eyelash Lash Extensions, Classic, Hybrid and Volume
Mastery in Brow Architecture
Hot Stone Kahuna Massage
Lymphatic Body Massage
Beginners Make-up Course
Spray Tanning
Full Body Waxing
Facial Waxing
Salon Professional Treatments
Signature Facial
Skin Peel Facial
Mirconeedling
Dermaplaning
BB Glow
Microdermabraiosn
Hydrodermabrasion
Advanced Facials
Oxygen, Ultrasound & RF Skin Tightening
Facial High Frequency
Ice Globe + Crystal Stone Facial Course
Lash & Brow Lamination