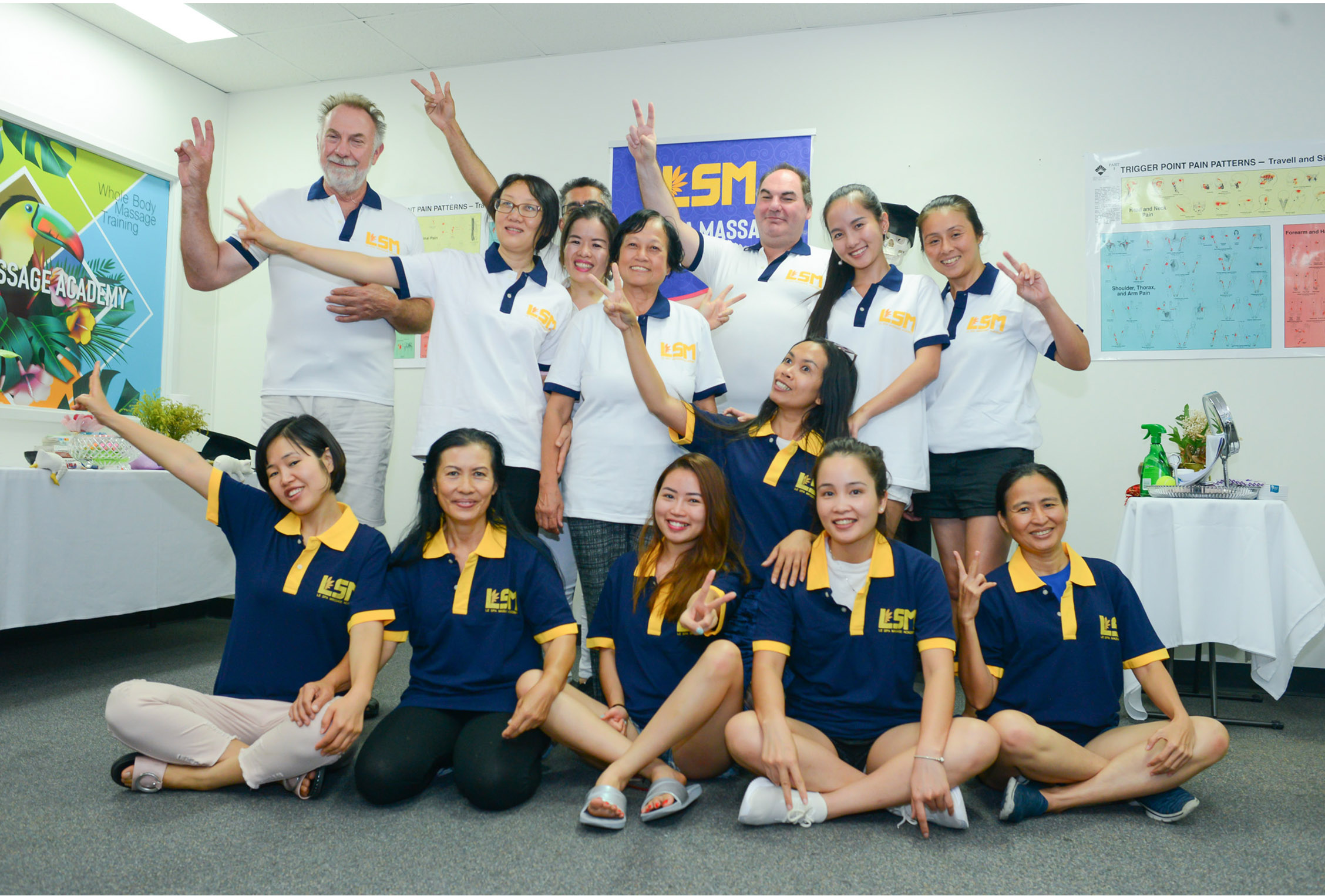 Le Spa Massage Academy (LSMA) is a world-class organization that offers concise massage training in massage therapy. The entire institute is built around providing a quality education for its students in both the theory of massage courses and the practical application of massage theories. The massage courses offered at this facility produce massage therapists that are highly trained in their technique, knowledgeable in their field, and confident in their skills…

Whether you have an acute muscular issue or are just in need of an excellent massage, I can't recommend Kim highly enough. A welcoming friendly and professional atmosphere, fantastic therapy and probably the best ginger and lemon tea you will ever drink.
If you love massage, if you would like to be a therapist or planning to set up your own clinic… I highly recommend you come to Le Spa Academy, you will get a lot more than you expected. The teacher is not only teach you about technique but also about feeling, build up connection between the therapist and clients, build up your love with what are you doing and carrying.
Kim goes above and beyond in sharing her wealth of knowledge to her students and one can see how passionate she is and she's the gift that keeps on giving!! Highly highly recommended! The whole experience is simply amazing! So professional from start and even after the course is over!
It was an amazing experience for four hands massage at Le Spa. I quite very impressed with the very professional but cozy settings of the clinic. The receptionist was extremely welcoming, the therapists was definitely very experienced. Ginger tea was also a great way to wrap up the session. Generally extremely relaxing and can't be happier. Would highly recommend anyone who love massages.
Kim gives the best massages ever – she really listens to what you want and you walk out feeling like a cloud after! With 20 years experience up her sleeve, she really knows how to get rid of the knots using a variety of techniques. I always feel so much better and more relaxed after! The Le Spa Massage rooms are so clean and well presented. She is also an excellent trainer – I studied the Swedish Massage Course with her in February.
Attention to detail, ridiculously passionate, and talented is the phrase that comes to mind when I think about Kim. I have had the wonderful pleasure of attending the Le Signature Whole Body Massage Course at Le Spa Massage Academy. I was particularly impressed by Kim's ability to effortlessly involve everybody in a fun filled environment. These skills seem to come naturally to Kim allowing the group dynamics to flow effortlessly…