WHAT IS FROZEN SHOULDER?
Frozen shoulder, also known as adhesive capsulitis, is a condition characterised by stiffness and pain in your shoulder joint, typically involving substantial pain, movement restriction, and considerable morbidity. The pain and stiffness develops gradually as a result of thickening and tightening of the shoulder capsule. It could get worse and then finally goes away, and can take as long as between a year to 3 years. It affects mainly men and women ages from 40 to 60, more common in female (70%).
WHAT ARE COMMON FROZEN SHOULDER SYMPTOM?
Symptoms begin as a gradual onset and progress through the following
3 stages:
1. Painful (Freezing) stage
Pain in the shoulder joint with any movement
Pain might get worse at night
Limited shoulder movement
Little to no response to anti-inflammatory medication
This might last from 6 to 9 months.
2. Frozen (Adhesion) stage
Pain starts to subside but stiffness gets worse
Shoulder movement becomes extremely limited that can reduce daily activities.
This stage might last from 4 to 12 months
3. Thawing (Resolution) stage
Shoulder movement begins to improve, and the range of motion starts to go back to normal.
This might take between 6 months to 2 years.
WHAT CAUSES FROZEN SHOULDER?
The causes of Frozen Shoulder are unknown. However, certain groups of people are more likely to suffer from frozen shoulder: 
Women are more often than men
People whose ages are between 40 and 60
Those in the process of recovering from a medical condition like a stroke, or surgery like a mastectomy that keeps them from moving the arm
People with diabetes (10-20%), heart disease, thyroid disease, or Parkinson's disease
People with poor biomechanics and postures.
WHICH TREATMENTS ARE RECOMMENDED TO REDUCE FROZEN SHOULDER?
Stretching exercises
Heat/Ice pack
Physiotherapy
WHAT IS THE BENEFIT OF MASSAGE FOR FROZEN SHOULDER ?
Massage is an effective treatment option for frozen shoulder. As aim of massage is to help balance the shoulder by concentrating on cuff and other muscle which stabilize the shoulder joint
Massage can relieve tension and tightness in your shoulder in order to relax muscle. Also the main benefit is to improve mobility and enhance shoulder's function by increasing blood flow in the affected area.  
WHAT DO LE SPA MASSAGE TREAT FROZEN SHOULDER?
Whether you book for specific treatment of frozen shoulder. The experienced massage therapist will assess your condition via some physical testing. The therapist may apply Swedish massage techniques combine with cupping therapy, heat therapy and passive exercise to recover your frozen shoulder.
Obviously, the regular massage treatments can increase blood circulation and alleviate the tension as well as most of frozen shoulder symptoms. The regular massage is essential as Frozen Shoulder issue can not be relieved by only one treatment.
After the massage, the therapist can advise and model to you with exercises which can help relieve frozen shoulder pain.
WHAT SHOULD BE AVOIDED IF I HAVE FROZEN SHOULDER?
Avoid frozen food, fast food, carbonated drinks, packaged food, refined products, and other stimulants such as coffee or tea
Avoid heavy exercises
Avoid exposure to cold environments
Avoid skipping meals
LOCATION
08/31 Black Street, Milton, Queensland, 4064
Click here to get to Le Spa Massage Academy.
| | | | | |
| --- | --- | --- | --- | --- |
| 30 minutes | 45 minutes | 60 minutes | 90 minutes | 120 minutes |
| $65 | $85 | $99 | $145 | $185 |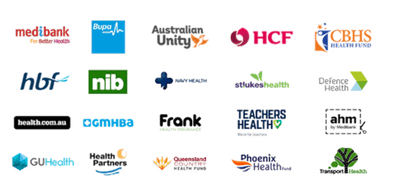 REFERENCES
Frozen shoulder contracture syndrome n.d., Physiopedia, viewed 23 Oct 2019, <https://www.physiospot.com/research/frozen-shoulder-contracture-syndrome/>
Mayo Foundation for Medical Education and Research (MFMER) 2018, Frozen Shoulder, Mayo Clinic, viewed 23 Oct 2018, <https://www.mayoclinic.org/diseases-conditions/frozen-shoulder/symptoms-causes/syc-20372684>
Harvard Health Publishing 2010, How to release a frozen shoulder, Harvard Medical School, viewed 23 Oct 2019, <https://www.health.harvard.edu/pain/how-to-release-a-frozen-shoulder>