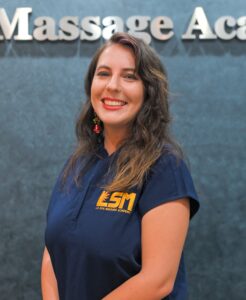 Hi! I'm Tara, your local Aussie Massage and Beauty Therapist, naturally gifted with a great ability to connect with individuals. My journey started with a career change from the corporate world, a passion for travelling & all things outdoors.
Since becoming a Certified Massage and Beauty Therapist I have been working alongside the diverse group of skilled practitioners at renowned Le Spa Massage Academy. This has allowed me an exceptionally unique opportunity to learn a wide range of international styles and develop a limitless treatment combination using the best of everything – think East meets West!
Also, we all know that down under we are far behind in the beauty game. So I'm excited about Le Spa's signature offerings which include native Australian ingredient facial products, combined with effective facial massage. Wow true bliss!
Massage and beauty as self-care treatments are incredibly beneficial in this day and age for both physical and mental wellbeing, and you can see the difference in people you work with.
Your personalised sessions are given with enthusiasm and a smile. You are in for a treat with my skilled and capable touch, honed from years of practising massage and beauty therapies, also my favourite hands-on outdoor hobbies.
My passion is helping you feel rejuvenated to live your best life!
Client Review
A recent recommendation from a regular client and paraplegic NDIS participant – "I'm a 52 year old male Paralympian who has used professional massage for the last 35 years. Tara provides one of the most interactive experiences that I have found so far. Her massage skills are second to none and her understanding of the body goes far beyond her years. We have built a close friendship and respect for each other and I value her in my life. I have no hesitation in recommending her services to anyone."