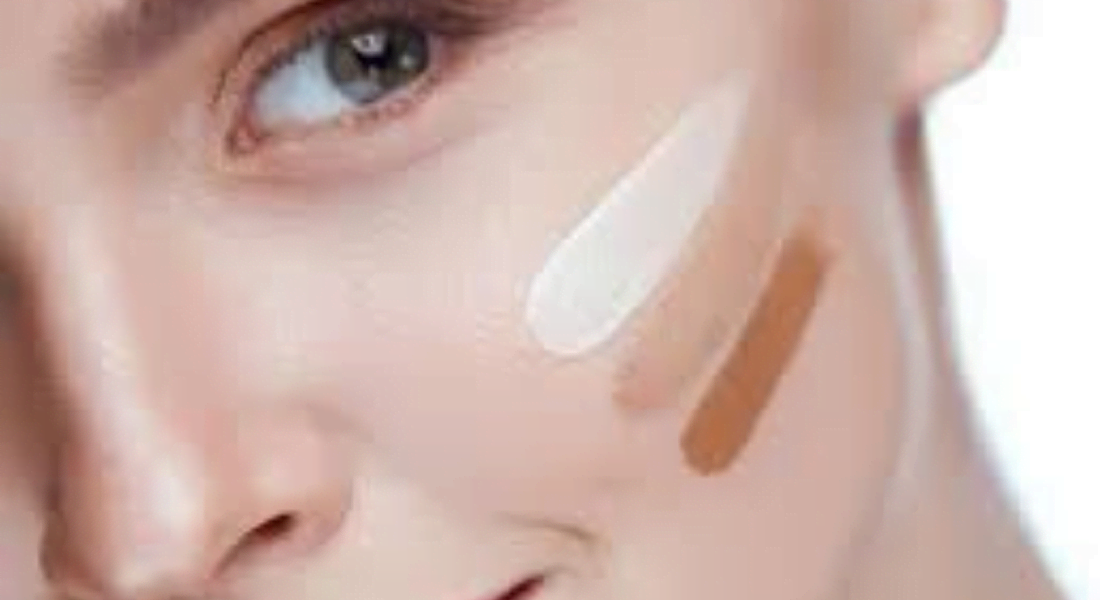 WHAT IS BB GLOW?
BB Glow is a safe and intensive skin treatment that uses microneedling to place semi-permanent pigments underneath the skin to replicate the radiant, dewy and smoothing effect of BB cream. It rejuvenates your skin and adds a soft blur to the skin, effectively tightening pores and hides acne and hyperpigmentation (or sunspots) blemishes. It's a 2-in-1 skin rejuvenation combined with immediate skin brightening effects.
This is not a tattooing procedure as it is often mistaken for, because the ingredients of BB glow pigment are not made of tattoo ink. The pigment is made up of vitamins and plant extracts, as well as an "epidermal growth factor" that aids in accelerating skin healing. The actual BB glow pigment will not clog pores, as the particles are fine and are easily absorbed by the skin. This is because the pigment is placed below the skin, whereas usually cosmetic ingredients clog pores because they sit above the skin – weakening the skin's ability to shed dead skin cells.
You will see results after 2- 3 sessions finding your skin more pore-less with a glowing and radiant complexion that will last up to 4 months.
Course Description
Our BB Glow course is a one-on-one private course, particularly designed with 6-8 intensive hours of practice, which focuses on providing students with all the essential skills and knowledge prior to starting in the workforce.
More excitingly, by enrolling in the course, students will not only have the opportunity to practice the techniques on real clients but they may also receive in-person treatment demonstration from the trainer so they know and understand what the client feels like when receiving the same service that you are providing.
Le Spa Massage Academy offers a 1-day training course covering all correct treatment protocols and techniques to properly and proficiently apply BB Glow.
Once you have graduated with your Professional Certificate in BB Glow, you are able to apply for Professional Liability to start practising at home or in a clinic.
WHAT IS IT USED FOR?
Uneven skin tone
Freckles
Discoloration (hypopigmentation)
Hyperpigmentation
Post acne
Dark spots
Aesthetic age changes
ADVANTAGES OF BB GLOW
Long-term slight BB cream effect.
Instant lightening effect with a subsequent prolongation for up to 1 year.
Quick result.
Apparent pigmentation reduction after the procedure.
Control of excess melanin activity.
Brilliance, smooth complexion.
Alignment of skin structure.
Narrowing of pores, reduction and smoothing of small wrinkles.
Neutralization of free radicals and stimulation of cell renewal.
Moisturizing and renewing the skin.
Stimulation of collagen synthesis
Smoothing of small and mimic wrinkles.
Restores even skin tone and radiant complexion
Effective skin brightening, skin whitening and wrinkle reduction
Promote regeneration of cells by speeding up new cell formation
Unclog pores and neutralizes free radicals
Reduces skin discoloration
Reduces melanin content in the skin before and after UV exposure
Waterproof and smudge proof
Variety of colours to choose from
Will not clog up pores unlike applying makeup foundation or BB creams
Instant hydration of the skin, leaving skin feeling soft and supple
Gradual lightening of the skin
Restores even skin tone and radiant complexion
Reduces skin discoloration & pigmentation
Reduces appearance of pores
Plumps the skin, assists in reducing fine lines and wrinkles
RISKS OR SIDE EFFECTS OF BB GLOW?
Allergies and contact dermatitis: These materials can lead to an increase on the risk of having allergies and contact dermatitis. Some of the formulas used in this treatment contain as many as 44 ingredients, many of which are known for having adverse effects on the skin.
Post-inflammatory pigmentation (PIH): The risk of having PIH increases especially in people with paler skin tones, which are at the same time, the main target market for the BB Glow treatment.
Cancer: The most concerning problem is that, on a long run, this treatment can lead to cancer, and it's an adverse outcome that is invisible to the naked eye and may take years to show.
BB Creams are full of non-degradable substances that over time can be accumulated on your skin. Having it microneedled into your skin can trigger an immune response which may end up being prolonged. Also, getting a BB Glow precludes the possibility of getting future laser treatments, which can lead to catastrophic effects. According to Dr. Ashraf Badawi, Associate Professor of Dermatology at the National Institute of Laser Sciences in Cairo University "when the ink used in these treatments interacts with lasers, skin can become burned and scarred. Also the ink can oxidise and turn blue, leading to a disfiguration that is very difficult, if not impossible, to treat".
WHAT IS INCLUDED IN OUR COURSE?
Your skin is first cleansed, and then a light peel is applied to the skin. Following the peel, a peptide serum is microneedled into the skin to nourish and hydrate. The type of peel and serum your aesthetician uses is customised according to your skin condition and needs. The peel aids in the smother distribution of pigment, while the vitamin-infused serum enhances the illumination and softness of the skin.
Just like the serum, the pigment is dispensed underneath the skin via microneedling. This specific technique helps encourage the skin to regenerate and produce more collagen, leaving the skin plumper. Microneedling is also an excellent treatment to reduce wrinkles, discolouration and scars, so the treatment actually improves the quality of your skin overtime.
DELIVERY METHOD
One-on-one private training with Kim – contact us to arrange a time that suits you.
DELIVERABLES
Purpose of BB Glow
Consultation and how to adapt your treatment for your client
Benefits and Contraindications
Treatment preparation and management of clinical waste
Use of diamond head micro-dermabrasion to exfoliate the skin of the body or face
Sanitation of instruments and infection prevention
Work station setup standards
Basics of facial theory including various skin types and conditions
Treatment procedure and after care instructions
ASSESSMENTS
Le Spa Massage Academy will conduct assessments towards the end of the course. Trainees are to receive a certificate once competently passed relevant assessments.
ENTRY LEVEL
No previous training or experience necessary and no special equipment required for this training.
DURATION
1 official training day
0.5-hour lunch break
Professional Certificate of Attainment
WHAT TO BRING
3 large-sized towels and 2 small-sized towels
Your lunch
Tea and coffee will be provided throughout the course
WHAT TO WEAR
Comfy outfits and short nails
COURSE FEE
Price: $560
LOCATION
08/31 Black Street, Milton, Queensland, 4064