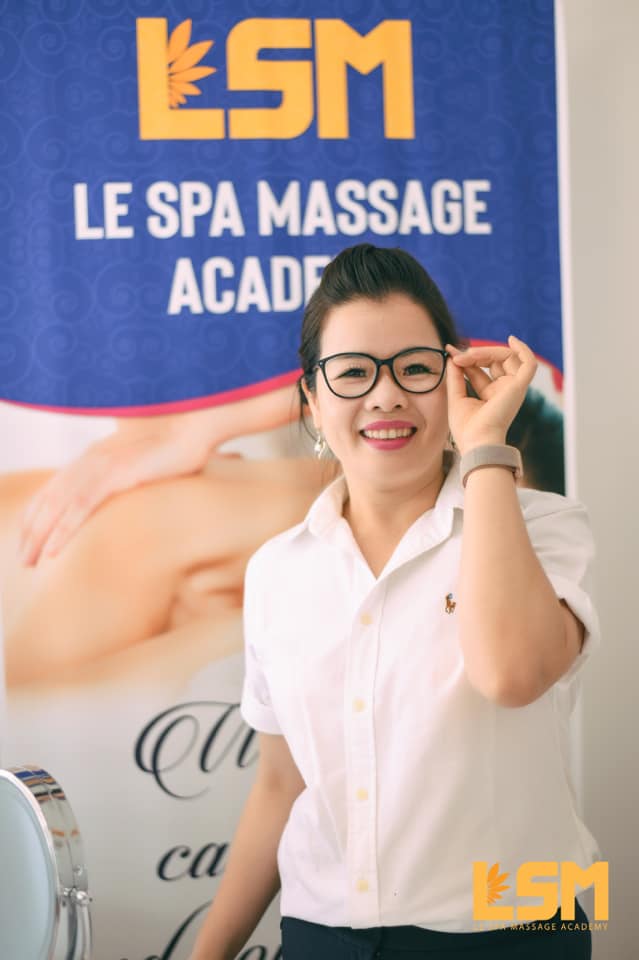 Kim Le Roberston
(Massage Instructor – Remedial Massage Practitioner)
G-day, mate.This is Kim. This is my story!!! ?Join us with LSMA training courses and together we make dreams become reality!!!#lesignaturewholebodymassage#lespamassageacademy

Posted by Le Spa Massage Academy on Wednesday, August 8, 2018
Kim Le Roberston (Massage Instructor - RM Practitioner)
The Le Spa Massage Academy was founded by Kim Le Roberston, an Australian migrant, with the goal of connecting other migrants to the country to raise their employability. Thus, LSMA helps to guide its students into employability and self-sufficiency. With the aid of these affordable and concise training courses, LSMA students can be on the path to lucrative employment in just a few short weeks.
Pathway to Present
Kim started her journey in the massage therapy industry as an intern, and she was able to grasp the important fundamentals of massage therapy as well as the basics of top-notch customer service. This early foundation in the industry led to various other positions in a more upscale market including employment at the Six Senses Spa in the Evason Ana Mandara, a 5-star resort in Nha Trang, Vietnam.
She was also able to ply her skills at the Six Senses Spa in the Puntacana Resort and Club in Punta Cana, Dominican Republic. At this location, she was employed as both a spa therapist and as the delegated spa trainer. Her profession also took her to the Airways Hotel in Port Moresby, Papua New Guinea where she worked as the spa director, and then back to her hometown of Nha Trang, Vietnam where she launched the full-service spa in the Novotel Hotel.
In her nearly 20 years of working in the massage industry, Kim was able to build a lustrous reputation which led to many amazing opportunities. For example, she was invited to become the spa consultant and manager at the Grand Mercure Resort in Danang, Vietnam. At this posting, she was responsible for the creation of a new and modern-day spa facility where she recruited, hired, and trained the entire spa staff. Many of those employed at little or no prior experience in the field.
Qualifications
Kim moved to Australia in 2014, and she brought with her a bachelor's in business administration, her qualifications in traditional Vietnamese massage and cupping, and her Sodashi therapy diploma. She also has qualifications in Thai massage and a certificate in Spa Management and Development from Thailand.
Since living in Australia, she has added to her already impressive list of certifications and qualifications by adding the HLT52015 Diploma of Remedial Massage at Q Academy – Brisbane, a SHB50115 Diploma of Beauty Therapy at Noble Training Academy, a certificate in Anesi Skincare, a certificate in Lymphatic Drainage Massage and a dual diploma in Business Management & Marketing at TAFE. She has also obtained a Certificate IV in Training and Assessment from TAFE Queensland. While she was gaining all of these additional certifications and qualifications, she was also maintaining her practical skills by working as a massage therapist in various spas around the country.
Kim decided to create the Le Spa Massage Academy so that she could share her vast wealth of knowledge with others in the community. Through LSMA, she aims to support immigrants and other Australians wishing to broaden their career horizons. She looks forward to passing on her passion for massage to the country's future therapists.
Health Fund Rebates Covered
Association Membership: ANTA
Provider Number: 20581
What are my Treatments like?
Western massage approach is towards the physical human body while Eastern massage approach is from energy point; My treatments are a combination from both of them.
What do I love about remedial massage?
Seeing a client's pain free.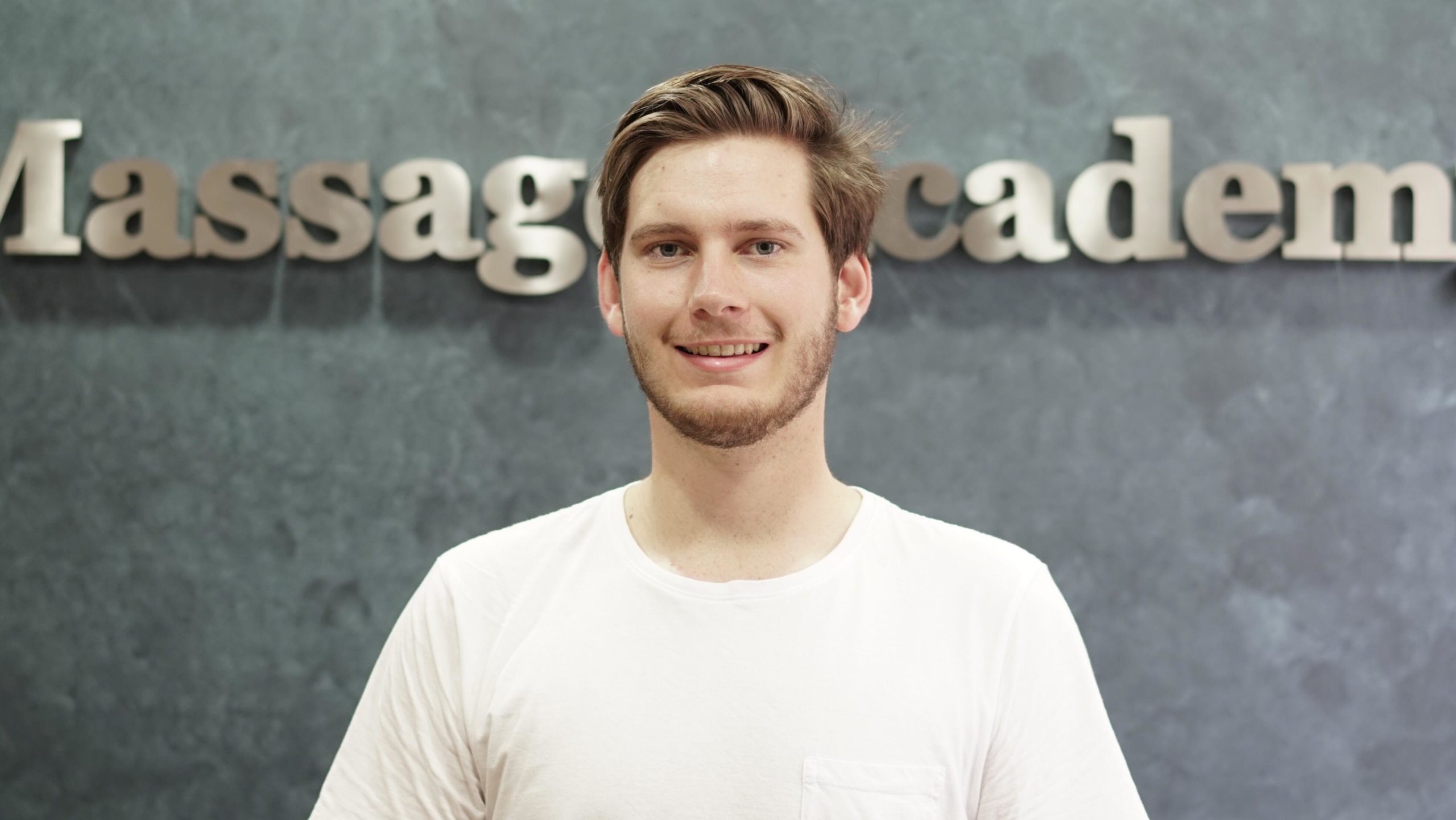 Graeson Turner (Remedial Massage Practitioner)
I love sports!
From the start of my school years, I played sport – swimming squad, tennis, futsal, hockey, and cricket. Over the years I excelled in hockey and Cricket representing the state and currently playing for a cricket club in Brisbane. Seeing how many of my teammates falling to injury made me very aware of my body and caring for it.
I was keen to learn how to help players through injuries and have turned to massage. Firstly, completing my Certificate 4 in Relaxation massage which was the starting point before going onto obtain my Diploma of Remedial Therapy. In this course I covered many techniques including Swedish massage, Sports massage, Cupping and Lymphatic Draining.
Massage is extremely beneficial to everyone both physically and mentally and I see the changes in people I work on. I enjoy helping people and seeing them pain free and moving without any restrictions.
Health Fund Rebates Covered
Association Membership: ANTA
Provider Number: 20931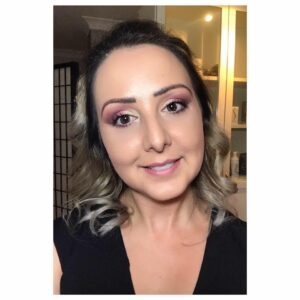 CARLA LOURA - BEAUTY MASTER EDUCATOR
Carla entered in this ever-evolving industry of Beauty with one thing in mind and its empowering her students in their Beauty journey.
With over 20 years' experience, Carla has a profound knowledge in the Beauty Industry, her passion is everything beauty and skin. Carla holds a Diploma of Beauty Therapy, TAE and her knowledge extends with international qualifications, mastering in Cosmetic Tattooing just to name a few of many.
Carla's training philosophy is, having the right training and education is the key to anyone's future, but having right fundamental tools and the right training experiences, it will equal success.
Carla helps students achieve their goals, fulfil their dreams, and guide them in building a business for themselves. It's a great gift to being able to deliver the ultimate and professional training. Carla caters for all students' individual needs, learning abilities and prepares tailored courses to suit everyone.
By providing practical hands on training, students learn the exceptional skills needed to provide better services, upskilling or learning from the very beginning.
Carla's focus is training but also is still hands on providing specialised skincare services.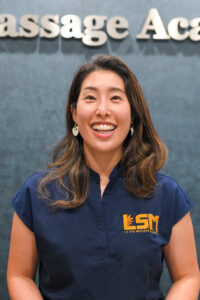 Miki Amano (Remedial Massage Therapist)
Miki is from Japan where she studied and worked as Japanese dry massage and a beauty therapist.
After arriving to Australia, she completed a Remedial Massage Diploma with Q-Academy.
Miki has a great passion for learning thus she keeps studying outside of work including current enrolment in preventative health study.
Miki has always shown a keen interest in meeting new clients and works towards delivering best services and results for clients via combining her skills and experiences in dry massage and remedial massage therapy.
"In my treatment, I bring together a wide range of techniques and practices such as stretching, cupping and hot stone to provide the best outcome and comfort for my clients" – Miki.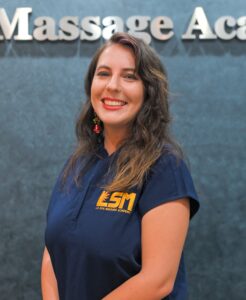 Tara Stevens (Massage & Beauty Therapist)
Hi! I'm Tara, your local Aussie Massage and Beauty Therapist, naturally gifted with a great ability to connect with individuals. My journey started with a career change from the corporate world, a passion for travelling & all things outdoors.
Since becoming a Certified Massage and Beauty Therapist I have been working alongside the diverse group of skilled practitioners at renowned Le Spa Massage Academy. This has allowed me an exceptionally unique opportunity to learn a wide range of international styles and develop a limitless treatment combination using the best of everything – think East meets West!
Also, we all know that down under we are far behind in the beauty game. So I'm excited about Le Spa's signature offerings which include native Australian ingredient facial products, combined with effective facial massage. Wow true bliss!
Massage and beauty as self-care treatments are incredibly beneficial in this day and age for both physical and mental wellbeing, and you can see the difference in people you work with.
Your personalised sessions are given with enthusiasm and a smile. You are in for a treat with my skilled and capable touch, honed from years of practising massage and beauty therapies, also my favourite hands-on outdoor hobbies.
My passion is helping you feel rejuvenated to live your best life!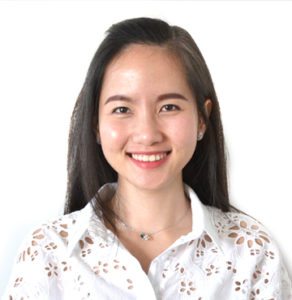 Stephanie Ngo (Administrator)
Stephanie is a full-time structural designer who completed her degree in Civil Engineering at the University of Queensland. Being part of Le Spa Massage Academy managing team, Stephanie provides high-level administrative and technical skills to assist executives in producing high quality services and legal documentations.
From her specialisation in engineering, Stephanie understands the importance of implementing plans, workflow, the balance between quality and efficiency. Her attention to details is remarkable when it comes to producing high-quality work piece.
Stephanie is a great team player with excellent verbal and written skills. She enjoys problem solving as well as contributing innovative ideas in regards to the overall management execution. Stephanie also plays a part in monitoring of online services through social media channels.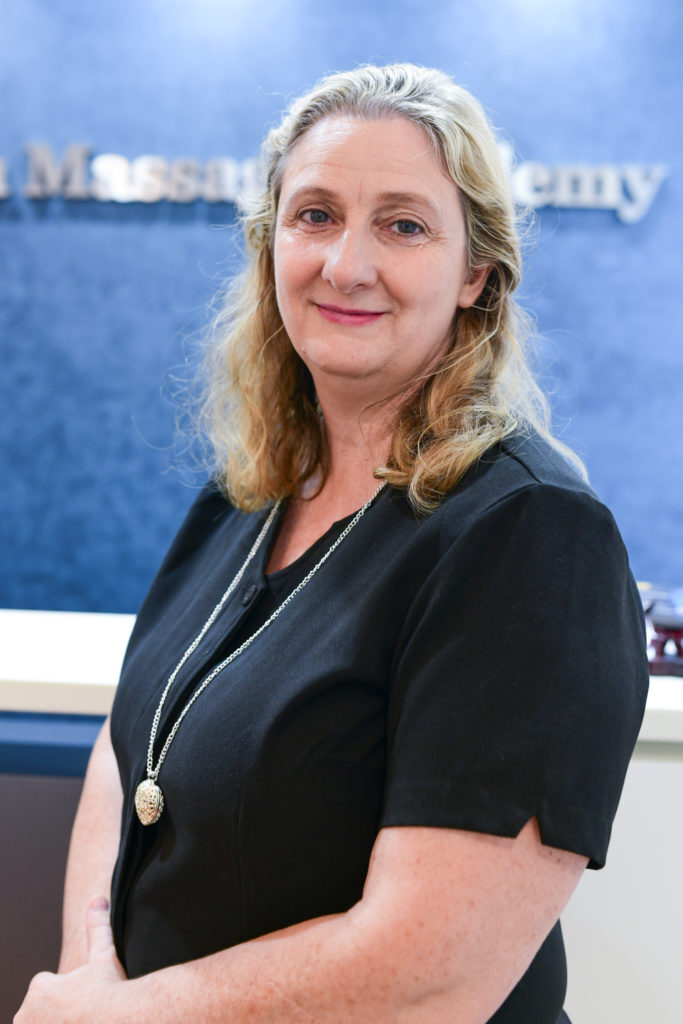 Leea Nolan (Massage Instructor - Beautician)
Leea started her beauty career 24 years ago owning her own salon in Cairns. From there beauty and teaching have been a passion for some time. Leea then stepped into a teaching career for 20 years in Cairns, Western Australia and the Lockyer Valley and teaching migrants at TAFE Toowoomba. On the way rekindling her passion for beauty and massage, in 2010 completed her TAE training and assessment and her Diploma in Remedial massage in 2015. 2019 has been a great year starting her own business, Lockyer Valley Body and Face Clinic, where she offers massage services to the public and training to beauty colleagues' and creating her own product line "Pure Earth". Leea now looks forward to joining Le Spa Massage Academy in 2020, doing what she loves and does best – offering her services to clientele, sharing her knowledge – but most of all teaching and instructing in her fields of expertise, at Le Spa massage Academy in Milton.
Leea's Qualifications:
Diploma of Beauty (Aesthetician)    – Cairns Beauty Academy
Diploma – of Remedial Massage Therapy – Evolve College Brisbane
Bachelor of Education Primary – James Cook University Cairns
Masters in TESOL – Teaching English to speakers of Other Languages (Queensland University of Techonology – QUT Kelvin Grove, QLD)
Masters in Guidance and Career Counselling. (QUT Kelvin Grove)
Certificate in Oncology and Bone Marrow Massage (cancer patients)
Certificate in Practitioner Nurture Life- Pregnancy Massage
MLD Certificate- Manual Lymphatic Drainage – Rhythm Massage
TAE Training and Assessment
Technician and instructor for HIFU/ Lash Lift/Plasma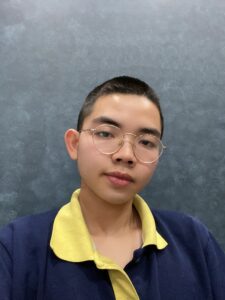 Chris Le (Deep Tissue Massage Therapist)
Chris is a passion nursing and aesthetic student. He has a full of passion and enthusiasm for helping people relax, reducing muscle pain and make others feel better. Also, he has completed various of training in massage, for example: swedish whole body massage, deep tissue massage, Thai traditional massage, hot stone massage, cupping therapy and dry needling. In the treatment, he makes a wonderful combination which is customised to the client's requirements. Moreover, he has a wide knowledge of muscle pain, some disease as advantage from nursing course. Therefore, he would assess guest needs, and inquired about contraindications (e.g., allergies, high blood pressure, and pregnancy) before providing the service. After the treatment, he provides clients with individualised and details information on relaxation, postural improvement, stretching and strength after each treatment.
Furthermore, despite his young age, Chris has intensive knowledge about skin care and in a variety of beauty techniques that will help clients look their best. He has a great passion about beauty therapy which allow him to provide relaxing and therapeutic qualities and its ability to enhance an individual's sense of calm, well being and self confidence to clients.  He has experience in wellness, skincare, and spa culture and especially, in wide range of beauty therapy such as facial therapy, microdermabrasion, hydro dermabrasion, peel, BB glow, face massage,…etc.  He is currently follow his passion by continuing studying Bachelor in Health Science (Aesthetic) to become a dermal clinician. With his knowledge gain from the course, he make sure clients will archive the best outcome with safety procedure.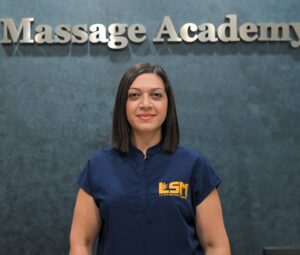 Golnaz Fakhoori (Remedial & Myotherapy Massage Therapist)
A little bit about Golnaz.
Golnaz graduated as a Remedial therapist in 2014 from QAcademy Brisbane. Since graduating, she became a course coach at Brisbane Campus. She got her Advanced Diploma of Myotherapy in 2016 and now she is a full-time Senior Course Coach at Brisbane campus and Online team. She teaches Diploma, Myotherapy and short courses. Golnaz treats clients at Le Spa Massage Academy. Also, will be teaching a few short courses at Le Spa Academy in the near future.  Golnaz offers Myotherapy and Remedial treatments.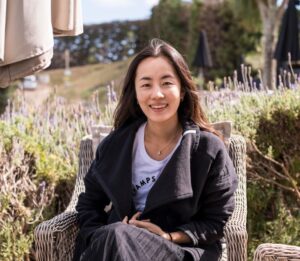 Yumi Chong (Cosmetic Nurse)
"My name is Yumi, a Registered Nurse in Australia since 2010. I have my nursing career in Surgical, Emergency, Aged Care, Community, Primary and Oncology. I love taking care of other people from my heart with my nursing skills. I have been enthusiastic in aesthetics for a long time and completed cosmetic injector training. I am always thrilled and thankful to see my clients who are happy with the treatments and become more confident from the outcomes.  I don't stop participating in trainings to remain compliant and to aware of latest techniques. I am looking forward to seeing you all soon! Thank you "