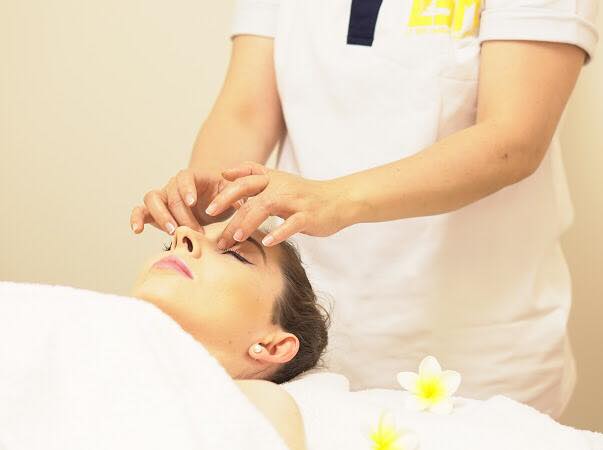 WHAT IS PLASMA LIFT?
Le Spa Massage Academy offers a 2-day training course covering all the fundamentals on how to use the Medical Grade NEO Plasma Pen. The course Plasma Fibroblast is a revolutionary cosmetic treatment which offers an alternative to invasive surgical procedures.
Plasma Lift is an innovative development in aesthetic treatments using the fourth state of matter- (Plasma). Treatment is delivered using an electronic hand piece, the (plasma pen): The device uses a small metal probe to ionize atmospheric gas, producing a tiny plasma flash between the device tip and the patient's skin. This minute superficial trauma causes the skin in its vicinity to tighten and lift, giving results that are noticeable immediately after only one treatment.
The elasticity of the skin and skin tightening will continue to improve as the skin heals and repairs. More than just the tightening effect, excess skin is removed so the results will last as long as with a surgical procedure. Treating everything from fine lines and scarring, to skin tags and smoker's lines, crow's feet and droopy eyelids. A completely safe procedure, suitable for all ages and most skin tones, and ideal treatment for anyone who wants to achieve a smoother, more youthful-looking complexion with results which are incredibly natural! Hard lines will require two to three treatments.
DELIVERABLES
·         Plasma Pen theory
·         Plasma Pen use
·         Practical hands on training
·         Plasma Benefits and contradictions
·         Setting up your clinic room
·         Client Consultation
·         Grooming standards
·         Pricing
·         Preparation for Plasma Treatment
·         Manual
Fibro Blast Medical Neo Plasma Pen Purchase is Available
ASSESSMENTS
Le Spa Massage Academy will conduct assessments on day two of the course.  Trainees/students will receive a certificate once exam is completed.
ENTRY LEVEL: Pre-requisite
All students must have completed the following course:
HLTINF005 Maintain Infection Prevention for Skin Penetration Treatments – This can be completed through TAFE
DURATION
·         2  days incl; Theory and Practical
·         Time: 9am-4pm
WHAT TO BRING
·         Your Plasma Manual Printed out
·         Your lunch
·         Tea and coffee will be provided throughout the course
WHAT TO WEAR
Comfy outfits and short nails
COURSE FEE
Two Day Training Course & Medical Neo Plasma Package
2 Days Training and Medical Plasma Pen: Price: $6,820
This Package Includes:
The Fibroblast Nitrogen plasma skin surface treatment system
Plasma" Device and charger
Two-days training
Copper screw-in needle probes
1 large needle
1 round ball probe
1 large flat round probe
Manuals
Student insurance
2 Day Practical Training $2,600 + GST
Day 1
Health, safety and hygiene
Anatomy and physiology
Understanding the medical plasma device
Legal Requirements
Perform treatments on live models
Day 2
Theory Exam
Practical on live models
Course includes student insurance