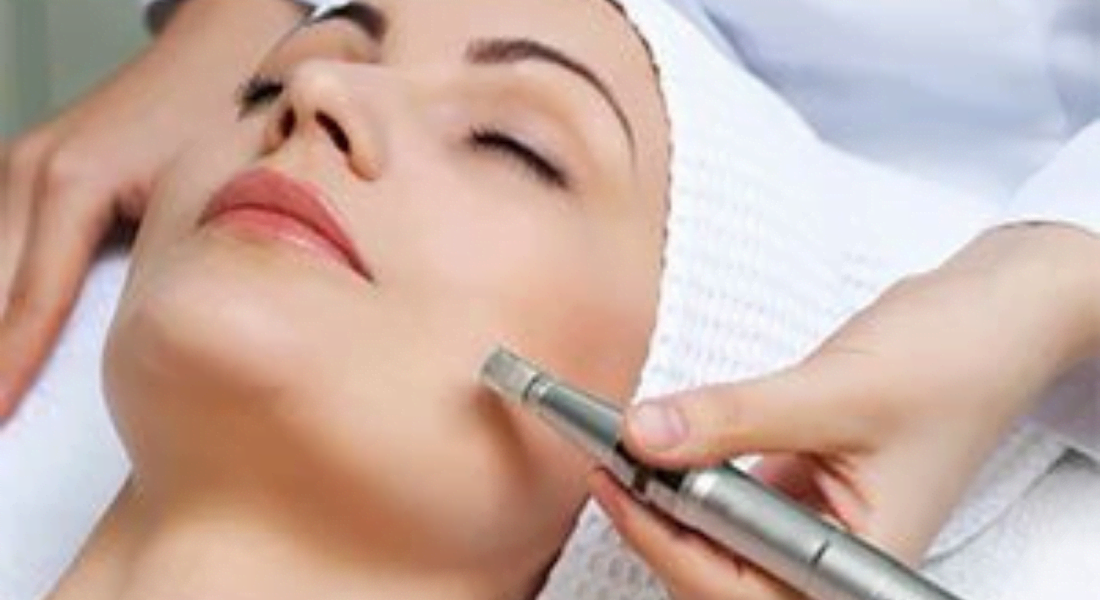 WHAT IS MICRONEEDLING?
Microneedling sometimes referred to as Skin Needling or Collagen Induction Therapy (CIT), is a minimally invasive, advanced skin rejuvenation treatment suitable for all skin types. It is a procedure where microscopic needles puncture the dermis to stimulate collagen and elastin production. It's used to reduce the visible signs of ageing and the appearance of acne scarring which will also improve skin texture and tone. Essentially it stimulates the production of collagen and increases cell renewal resulting in a fresher, smoother, younger-looking appearance.
Our Master class in Skin Needling is a one-day course covering the theory and practical tuition to ensure you can safely practice Skin needling.
COURSE RECOGNITION
Our Micro needling course is a one-on-one private course, particularly designed with 6-8 intensive hours of practice, which focuses on providing students with all the essential skills and knowledge prior to starting in the workforce.
More excitingly, by enrolling in the course, students will not only have the opportunity to practice the techniques on real clients but they may also receive in-person treatment demonstration from the trainer so they can experience and understand what the client feels like when receiving the same service that you are providing.
It is not a government accredited course but an Academy Master Class. Our College Master Class Certificate is awarded on completion of 8 practical hours (recorded in log book) which can be in your own salon.
Le Spa Massage Academy offers a 1-day training course covering all correct treatment protocols and techniques to safely and effectively perform skin needling.
Once you have graduated with your Professional Certificate in Microneedling, you are able to apply for Professional Liability to start practicing at home or in a clinic.
WHAT DO AND DON'T AFTER TREATMENT
As a general rule, you should reach for sunscreen constantly for the first 2 weeks after microneedling. Make sure to apply sunscreen anytime you go outside in the days following your treatment.
Don't spend prolonged time out in the sun for the first week after your microneedling procedure, as you'll be more prone to sun damage than usual.
Use any topical antibiotic cream that your doctor prescribes to avoid infection.
Wash your hands before you touch your face.
Avoid using makeup, especially with a makeup brush that has been used before, in the 24 hours following microneedling.
You'll also need to avoid swimming pools, saunas, and situations where you might sweat heavily, including intense workouts at the gym, to protect your newly treated skin.

This treatment will cause heat in the skin as a natural stage of healing. If you sweat or partake in any activities that make you hot, it will create further unwanted heat in the skin. It may also allow bacteria to penetrate the skin. This can lead to infection, extended redness or an adverse skin reaction.
Apply a cooling face mask to reduce inflammation and redness and to make your skin more comfortable

Use a gentle cleanser. For the first few days after your microneedling procedure, you'll need to avoid any skin care product that contains harsh chemicals meant to exfoliate. Avoid anything that's scented, and don't use glycolic acid or alpha hydroxy acids.
Don't use skin products with active ingredients such as Retinol A and vitamin C serum. Once 2 full days have passed, you might want to gradually add products back into your daily beauty routine instead of doing your usual regimen, especially if you use products that have strong anti-aging formulas.
Hyaluronic acid can be used following microneedling, and it's even recommended in some cases to help stimulate collagen production after your procedure.
DELIVERY METHOD
One-on-one private training with Kim – contact us to arrange a time that suits you.
DELIVERABLES
Purpose of micro-needling
Consultation and how to adapt your treatment for your client
Benefits and Contraindications
Treatment preparation and management of clinical waste
Use and disposal of equipment (needles)
Sanitation of instruments and infection prevention
Treatment procedure and after care instructions
Micro-needling treatment sequence and areas:

Stretch marks and scarring
Face, Neck, and Décolletage

Work station setup standards
Basics of facial theory including: skin rejuvenation, acne scars and hyperpigmentation, vascular and rosacea, wound healing process and phases
Skin Anatomy – Collagen, Elastin, Fibroblast
ASSESSMENTS
Le Spa Massage Academy will conduct assessments towards the end of the course.  Trainees are to receive certificate once competently pass relevant assessments.
DURATION
WHAT TO BRING
3 large-sized towels and 2 small-sized towels
Your lunch
Tea and coffee will be provided throughout the course
WHAT TO WEAR
Comfy outfits and short nails
COURSE FEE
Price: $560
LOCATION
08/31 Black Street, Milton, Queensland, 4064