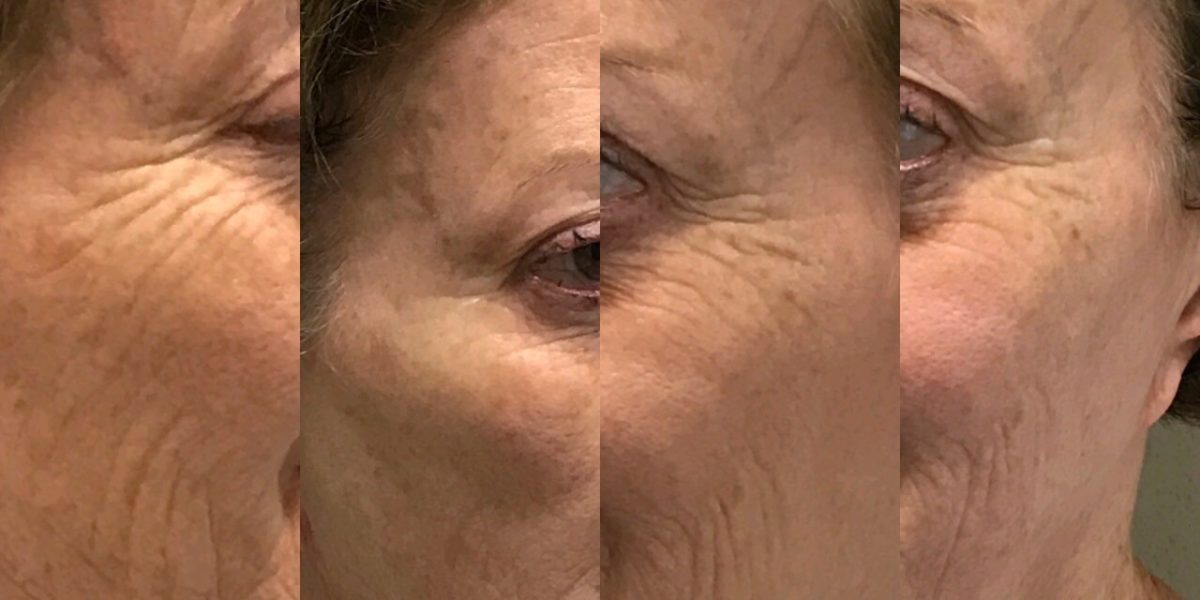 Instructor

:

Nolan

Duration

: 2 days
WHAT IS HIFU- High Intensity Focused Ultrasound?
Le Spa Massage Academy offers a 2-day training course
General Introduction
The HIFU procedure after many clinical studies, has demonstrated safety and a proven track record in tens of thousands of treatments, performed safely worldwide. HIFU has been successfully used in the medical fields of medicine for the past 50 years treating cancer. Now the procedure, has been cleared by the FDA, to be used on the face and body.
What IS HIFU
Ultrasound is a form of energy that is significantly different than light such as IPL and Lasers or Electrical (Radio-Frequency) energy. HIFU offers an alternative to laser, IPL and to a surgical facelift.
HIFU uses ultrasound to safely stimulate the collagen and lift and tighten the skin. HIFU is non-invasive, no needles or down time and FDA approved. Is is designed to specifically improve the condition of the body and face improving the appearance of lines and wrinkles which was only possible before with surgery.
HIFU, protects the skin surface while it penetrates deeply into skin and superficially at the same time, it will heat the SMAS up to 60℃~70℃. Thermal heat is created in the skin tissue creating both spaced 'wounds' and cellular friction. This heat energy raises thermal coagulation point and is a much higher temperature than that of Radio Frequency penetrating to a deeper depth which promotes healing immediately and contracts collagen and stimulates a rapid production. This will continue over the next 6 months with the skin continuing to lift and tighten with results lasting years.
Plasma Fibroblast is a revolutionary cosmetic treatment which offers an alternative to invasive surgical procedures. Fibroblast delivers results which rival surgical procedures, but with minimal downtime and without having to go under the knife!
DELIVERY
Course Information Course Cost:
2 Days HTQ certified competency based Training $5,100 inlcudes GST. Machine Only $8,000 HIFU portable carry case $650.00
Package:
Training and HIFU machine: $13,100 GST, import tax incl.
Machine $8,000 includes GST, import taxes.
Training $5,100 includes – 2 Days HTQ Training certified competence based training course, Machine manual Training material
Student Training Insurance Included
*Interest free loan available
*You will need Models for your HIFU Training at least 5.
What do you get
2019 – 3D 12 line per shot machine (will sometimes come with stand included)
THE LATEST AND NEWEST HIFU TECHNOLOGY! SHOOTS 12 LINES IN 1 MINUTE AND 300 DOTS.
COMES WITH 6 CARTRIDGES
Each cartridge has 10000 shots
DS 1.5 / E1.5 – Used to transmit high-energy focused ultrasound to the epidermis tissue, the ultrasound to penetrate the skin to a depth of 1.5mm is responsible for activating the skin epidermis in thinner tissue
DS-3.0 – For transmitting high frequency focused ultrasound energy into the dermis layer of the skin tissue, the ultrasound to penetrate the skin to a depth of 3.0mm is responsible for activating the skin's dermal layer of collagen, effectively enhance the effect of the consolidation of the outline, but also improve large pores and reduce the appearance of wrinkles. Targeting the chin and chest.
DS-4 4.5 – Used to transmit high- energy focused ultrasound to the skin, subcutaneous tissue, the ultrasound to penetrate the skin to a depth of 4.5mm, direct subcutaneous SMAS layer, targets thicker skin such as cheeks, neck and etc
DS-13.0/8.0 – High intensity focused ultrasound activating in depth of 13mm/8.0mm. Targets thicker skin such as thighs and glutes.
AND 2 OTHERS OF YOUR CHOICE. (usually 1.5 and a 13)
EXTRA CARTRIDGES ARE available
TRANSDUCERS-6.0,8.0,10.0,13.0,16.0 ARE RESPONSIBLE FOR TRANSMITTING 4 MHZ HIGH INTENSITY FOCUSED ULTRASOUND SUBCUTANEOUS FAT LAYER TO MELT THE FAT CELLS. THEN THE METABOLITES OF FAT CELLS WILL BE EXCRETED BY HUMAN BODY'S METABOLIS. IT IS TARGETING THE BODY.