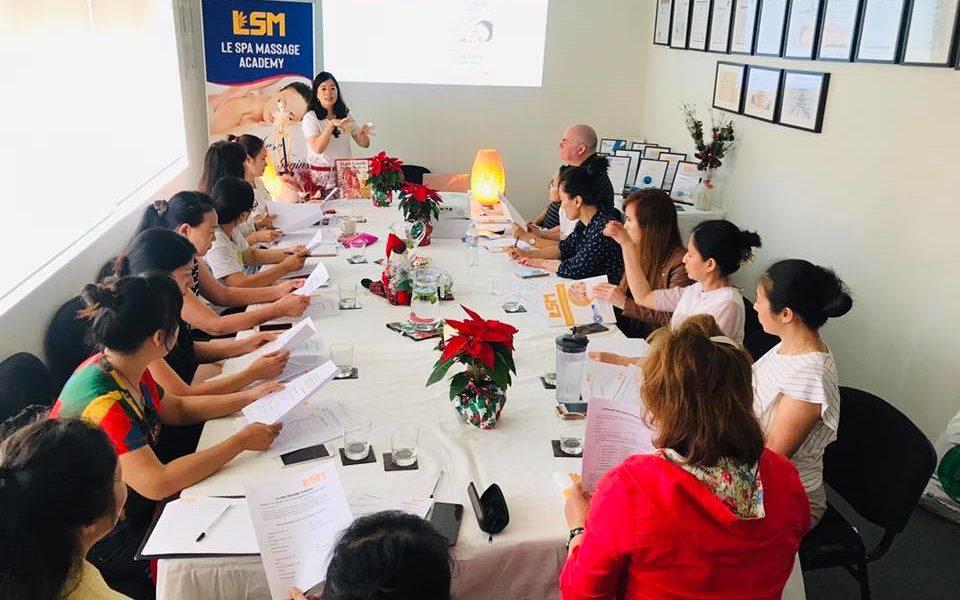 July 13, 2019 - 09:00
Brisbane, Queensland, Australia
LE SPA MASSAGE ACADEMY
Is proud to provide unique massage training courses recognised in Australia by International Institute for Complimentary Therapist (IICT). These courses stand out for the blended techniques between Western and Eastern standard massage styles;
With empathetic trainers who are always willing to inspire you with great passions and experiences, they will give their best effort to help you boost your skill, confidence and spirit to be ready to work in massage industry;
 BRIEF OUTLINE ON LSMA's TRAINING COURSES:
During the two-day sessions, participants can build their academic massage knowledge with our theoretical session, which is followed by an intense emphasis on developing your skills through practical training session;
During the practical sessions with Le Spa Massage Academy, participants will discover that it is far more than physical experience. LSMA's trainers will help you to re-discover, develop and deliver proficient massage skills through various teaching approaches and methods theoretically and practically;
The fun part about our training course is also, with additional Q_A activities during the breaks in between sessions, not only can the participants get to know everyone in the course but they also get to win all the lovely gifts by answering questions from our trainers with the most correct responses.
Do all these not sound great to you yet??? We would be if we were one of you out there
So if you are looking for a massage course that can turn your natural massage skill into a career, or even if only few of these interest you, please feel free to contact us so as to get all your questions answered and open up your potential massage skill (and opportunity) with us.
EVENT INFO :
Start Date:

July 13, 2019

Start Time:

09:00

End Date:

July 14, 2019

End Time:

17:30

Number of Participants:

15

Location:

Brisbane, Queensland, Australia

Website:

http://www.lemassage.com.au